Playing The River In PLO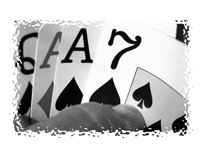 When you have reached the river in a game of Pot Limit Omaha (PLO) it is akin to finishing a Triathlon. No more backdoor flush draws, no more gutters, and no more implied odds. It's all over bar the shouting.
Once you have reached the river, you are either going to have the best hand or you are not. This means that you will be either value betting or bluffing. Also, the fact that you are at the river means the pot should be a decent size so your next decision is going to be crucial.
There are lots of factors to consider when making your river decision in a Betfair Omaha Poker event. The game flow, your image, how the board has run out and stack sizes are all key, but the number one priority, at this stage, is how your opponent reacts to plays on the river.
This means you always need to keep your eyes open and your mind active. Make mental notes about how your opponents are playing and use that information to your advantage.
Most PLO players at the lower stakes play a very standard game. Everyone is afraid of the nuts and, against the right opponent and with the right story, this can pay dividends for you.
There are also a lot of PLO players who just can't fold a hand. These types of players are used to playing No Limit Hold'em (NLHE) when suddenly they have all of these cards and get a little excited.
Most online poker news sites recommend pinpointing these players and bet two-thirds to full pot on the rivers where you know you have it, and get out of their way when you do not.
When playing PLO, the river is an exciting place to be. Jump in and get wet - just do not drown.